MOTOWN GOSSIP
MUSIC NEWS, BREAKING STORIES
SEPTEMBER 2023


SHOWS & EVENTS
LOWRIDER CAR SHOWS CALENDER
BACK TO CHICANO MAGAZINE


REST IN PEACE SUPREME ANGEL ... MARY WILSON
Chicano's all over the world loved you and The Supremes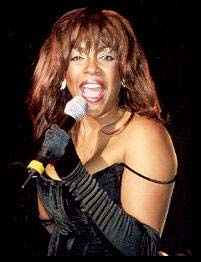 MOTOWN NEWS & GOSSIP !!
Follow Manuel Esparza On Facebook 714.409.7983
Adverise your product Banner with Chicano Magazine
We Our #1 on All Search Engines
email: manuelchicanomagazine@gmail.com




---






NEW JUST RELEASED MUSIC FROM BELOVED SUPREME SUPERSTAR MARY WILSON
Check out Amazon



---



THE SUPREMES ' LYNDA LAURENCE, and SCHERRIE PAYNE, EDDIE HOLLAND
WILLIAM AND MICHELLE STEVENSON
Photo: Manuel Esparza / Chicano Magazine (c) 2022


Motown Family says Goodbye to Mary Wilson
MARY WILSON TRIBUTE

By Manuel Esparza / Chicano Magazine
March 5, 2022


LOS ANGELES – This was an evening never to be forgotten as the family of Supremes star Mary Wilson held a special Tribute at the Grammy Museum in Los Angeles as close friends, and fans got a chance to share beautiful memories of the great Mary Wilson as the Motown Family was in full force starting with Scherrie Payne and Lynda Laurence of The Supremes, Stevie Wonder, Claudette Robinson, Mickey Stevenson, Iris Gordy, Brian and Eddie Holland and the Godmother of Motown Janie Bradford.

Many of Mary's entertainment friends shared stories including Brenda Russell who you could tell was broken as she fondly spoke of Mary as well as Mary's band members.

The great singer Freda Payne in attendance looking beautiful as ever she was close friend of Mary's heartbroken when she suddenly passed last year with great stories and memories coming from Janie Bradford how Mary lived next door as well as Iris Gordy who shared stories of Mary, with video condolences coming from Tom Jones, Duke Fakir of the 4 Tops, Otis Williams of The Temptations and actress Loretta Devine.

Although not present but in sprit was Martha Reeves, the Motown star had spoken several times to the press how heartbroken she was about Mary's passing. Miss Reeves and Motown founder Berry Gordy could not make it this evening as well as Betty Kelley of Martha and The Vandellas who adored Mary as we all did and always will.



---



KLYMAXX FEATURING THE GREAT CHERLY COOLEY
Photo: Manuel Esparza / Chicano Magazine (c) 2021


SAN DIEGO GOT A TASTE OF FUNK, SOUL, BLUES
Rhythm and Blues Festival Brought It

By Manuel Esparza / Chicano Magazine 11/15/21
www.chicano-magazine.com


SAN DIEGO – Miles away from the stars and glitter of Hollywood soul music fans got two days of Funk, Soul and Blues provided by the Rhythm and Blues Festival held at the Jacobs Center Amphitheatre in beautiful San Diego, California.

Funk and soul groups Lakeside, Slave, Klymaxx, Howard Hewett, Ozone and Men At Large socked it to the crowd who showed up and showed out dancing to the grooves some casually and dressed to the tee as CM spotted super soul star Miki Howard in the audience!!
The funky sounds of L.A. Maggots got huge response as well as Remix two hot bands on the scene that know how to throw down.

Besides funk and soul the show's line up include Blues artists as Sonny Green, Lady Star, Filmore Slim and Nellie Tiger Travis who did more than deliver the blues; each one exciting and entertaining as Madea (Tyler Perry) called in to introduce "Hey Mr. Sexy Man," hot sizzling trax by Nellie Tiger Travis !!

If this wasn't enough artists Howard Johnson, and Scorpio performed as comedians Roz Washington and Robbi Milan had everyone cracking up and yes there was room for two funny ladies both Divas !!
The food, the drinks, the venders and last but not least the Lowrider car clubs that displayed their classic lowriders including Impalas San Diego, Kingdom Riders San Diego and Black Lowrider Association made this all happen.

Look out next year for the Rhythm and Blues Festival is coming back !!

Special Thanks to producers / concert promoter James Turner and Kenney Williams for inviting Chicano Magazine.

YOU CAN REACH CHICANO MAGAZINE @ manuelchicanomagazine@gmail.com / Manuel Esparza 714.409.7983




---



MOTOWN DIVA GETS HER STAR ON WALK OF FAME
Motown Legend Martha Reeves
By Manuel Esparza / Chicano Magazine Nov 7, 2021
www.chicano-magazine.com www.marthareevesofficial.com


HOLLYWOOD – The time has come for some real justice in the music industry as Motown legend MARTHA REEVES one of the greatest voices will be receiving her star on the Hollywood Walk of Fame in a few months 2022. The Motown Hitmaker gave us such classics as HEAT WAVE, COME AND GET THESE MEMORIES, QUICKSAND, DANCING IN THE STREET, NOWHERE TO RUN, MY BABY LOVES ME, JIMMY MACK, LOVE MAKES ME DO FOOLISH THINGS and so many others including I'M READY FOR LOVE, HONEY CHILE, LOVE BUG LEAVE MY HEART ALONE.

Martha Reeves signed with Motown in early 60's, with her group The Vandellas as they became MARTHA AND THE VANDELLAS toured with Mary Wells, Marvin Gaye, The Miracles, The Marvelettes, The Supremes, Little Stevie Wonder, Contours and Temptations to name a few; coming this week she will sit in with The Rolling Stones as they make a stop to perform in Detroit. "Rolling Stones, welcome to Detroit," says Miss Martha Reeves.

Miss Reeves is presently working on two book releases; one being MARTHA REEVES WISHIN' AND HOPIN' featuring Dusty Springfield and the other being I BELIEVE. The Motown legends first book CONFESSIONS OF A MOTOWN DIVA was a runaway hit. The Motown star still lives in the Motor City Detroit, attended the funeral services of Aretha Franklin says that she is excited to see her musical BIOPIC: DANCING IN THE STREET come to life and finally getting her star on the Hollywood Walk of Fame while she's alive. !!
Chicano Magazine will be there for the ceremony honoring one of the true Queens of the Motown Sound with the Exclusive.

Promoters and fans can contact Miss Martha Reeves @ her website
www.marthareevesofficial.com attention Melanie Greene



---





CON FUNK SHUN
Funk and Soul group remains Untouchable

By Manuel Esparza / Chicano Magazine Oct 31, 2021
www.chicano-magazine.com
Photo: Manuel Esparza / Chicano Magazine(c) 2021


RIVERSIDE, CA – Music fans came out to witness one of great groups of the best of times; the Funk and Soul era as CON FUNK SHUN rode into Riverside California's Fox Theatre to a party crowd who appreciated every funk and soul groove they performed including such big favorites as CHASE ME, FFUN, SHAKE AND DANCE WITH ME.

Con Funk Shun proved that they are top of their game as the lead vocals were right on the money as well as the background vocals; the music was tight as it swept an ocean of fans into a frenzy as if it was the 80's again; at this moment nothing had changed the music had the funk. Great event produced by Peary Entertainment Group.

Special thanks to Kalvin Peary and Peary Entertainment Group

Up-coming Peary events Jeffery Osborne 12/11/21 @ The Magnolia – El Cajon, CA
WAR LIVE IN CONCERT Friday December 17, 2021 @ the Magnolia - El Cajon CA / Tixs: www.pearyentertainmentgroup.com


Here's what the Con Funk Shun devoted fans had to say to Chicano Magazine




Photo: Manuel Esparza / Chicano Magazine (c) 2021


Sandra O' Campo from Orange County:

"I had a good time got to listen too all the song like ( ever love, let's ride the slide, got the body oh, you are the one, take it to the max)."

Anna Marie from Orange County CA
"I'm still realing from last night's performance at the Fox Theater in Riverside. After witnessing CON FUNK SHUN perform all my favorites ie CHASE ME, MS. GOT THE BODY etc. they only left me yearning for more!!!!! Keep up the good work guys and come back and see us again soon!! And to Manuel aka Spooky, you are the BEST in what you do and it was an honor to meet up with you last night."

Tracie Guzman one of Con Funk Shun's devoted fans from Orange County said this:

"Hey Mr. Spooky!

"HAPPY BELATED BDAY MY FRIEND. MY NIECE BOUGHT TICKETS AS A BDAY GIFT TO SEE MY OLD SKOOL FAVORITE FUNK GROUP, CONFUNKSHUN. SANDRA, CYNTHIA, ANNA, REGINA, AND I HAD SOME OLD SKOOL FFUN! "

"MY NIECE LOST HER EX HUSBAND IN A TRAGIC ACCIDENT THE NIGHT BEFORE OFF THE 91, ALEX BONILLA, SILLY NEPHEW, WAS CUT OFF THE ROAD ON HIS WAS TO A BDAY DINNER. HOWEVER, MY NIECE AS I WOULD ALSO HELD HERSELF TOGETHER AND WAS HIDING BEHIND TEARS AND LIT UP WHEN SHE, WE ALL ACTUALLY LIT UP WHEN WE SEEN YOU. IN AWE, OMG THE EDITOR OF CHICANO MAGAZINE IS HEAR."

" Raah, rash, we ran up to you Mr. Celebrity to complete the night out with the best group of my life, CONFUNKSHUN BABY! VOCALS, ACCOUSTICS, KEYBOARD, FREAKIN AWESOME STILL."

"COVID KEPT US DOWN FOR A WHILE, AND GOD BLESSED US TONIGHT WITH FRIENDS, MUSIC, MEMORIES. MUCH LUV."

Tracie from SANTA ANA, CA.


"I got together with lifelong friends for a bday concert featuring Confunkshun! They we off the chain people, Vocal, acoustics, keyboard omg gave me chills. Straight from the heart, Ffun, Loves train, my sisters turned me onto R&B Funk, theyde have friends over spinning the records in high school, and me peaking in the garage at 11 being nosey. I seen you in there Mr. Spooky sporting a headband and trenchcoat, AND a pompadore (spelling idk) handsome as uh hummm. Hope to see you at the next event Manuel. luv u. Always and for Ever.

Tracie with Sandra, Cynthia, Anna, Regina , These Ladies are from The Middle Side of Santa Ana.


CHICANO MAGAZINE LUVS YOU ALL




---





CONCERT PROMOTER RANDY LOPEZ
Photo: Manuel Esparza / Chicano Magazine (c) 2021


SOULFUL SUNDAYS HITS THE GLOBE IN DOWNTOWN L.A.
Soulful Regina Belle, Surface and DW3
By Manuel Esparza / Chicano Magazine Oct 7, 2021
www.chicano-magazine.com


LOS ANGELES – Soul music finally comes alive in the heart of Los Angeles, Downtown L.A., as concert producer Randy Lopez presents a string of shows starring such R&B soul greats as SHIRLEY JONES (The Jones Girls), BERNADETTE COOPER (Klymaxx leadsinger), Motown Recording group SWITCH with EL DEBARGE exclusively at the Globe Theatre on Broadway Downtown Los Angeles. The first of the shows starred Regina Belle, Surface and DW3 (Oct 3) giving great performances to the fans that love true soul music. The event Soulful Sunday's continues in soul style while adding some Latin flavor as Lopez has set a new date starring DW3 for January 16 of 2022. Go to the Chicano Magazine Website www.chicano-magazine.com for more info. I totally enjoyed each and every performer at the first show with Regina Belle, Surface and DW3. I know there's more excitement coming; wait till El DeBarge, Switch, Bernadette Cooper the lead singer of Klymaxx, Shirley Jones of the Jones Girls ride into town. Downtown L.A., has never seen this much SOUL in decades thank you Randy Lopez for bringing real music back. !!



---



BRENDA LEE EAGER
(Photo: Manuel Esparza / Chicano Magazine (c) 2021)

She Toured With Jerry Butler and Has Hits !!
BRENDA LEE EAGER SOUL DIVA
By Manuel Esparza / www.chicano-magazine.com


HOLLYWOOD – Tonight she takes the stage at the Catalina Club in the heart of Hollywood, Miss Brenda Lee Eager, the girl singer who toured with Jerry Butler together recorded such chart hits "Ain't That Understanding Mellow," and "They Long to Be Close To You," while writing songs the soulful Diva was honored when such artists as Aretha Franklin, Ray Charles and Prince sang and recorded her song; tonight she performs at the Catalina Club to devoted fans, close friends and new ones.

You could feel the excitement as Miss Eager stepped on stage with the rip roaring "Route 66," as she mellowed things down with the classic "The Man I Love," two of the songs included on her cd STARTIN' OVER. Brenda tells CM "Yes I am proud of that cd produced by Billy Mitchell.

The singer told many stories on stage as she sang "Broken Hearted Memories," followed by "What a Difference a Day Makes." Miss Eager is in true form and sounded crystal clear with soulful jazzy blues touch that she gave each number here with "Love In Motion," she was groovin' in a soulful style this song is also on her cd Startin' Over. The background singers were excellent; a great soul number written by Miss Brenda Lee Eager and M East.

If you thought Brenda Lee Eager gave us enough blues jazz and soul, she went over the top when she sang the James Brown "It's a Man's World," giving it a Chicago Soul treatment !!

The surprise of the night was when Wanda Vaughn of The Emotions joined Brenda on stage to sing the Smokey Robinson/Miracles classic, "Ooh, Baby Baby," more surprises as Pat Henley vocalist who performed background for Smokey Robinson: many Tower Of Power fans remember Pat on the Ain't Nothing Stoppin' Us Now album where she sang background vocals on that project joined Brenda on "Friends," a touching tune when you can count on someone and if that wasn't enough Brenda's two grandsons came on stage to perform a beautiful "Ribbon In The Sky." Famed music director H.B. Barnum was in attendance.
The songstress who scored top R&B Soul hits with Jerry Butler, singing 12 years with Ray Charles and as a solo artist continues to be what is called Diva of Soul. Chicago Soul was poured into the Catalina in Hollywood. I seen Brenda perform years ago with Jerry Butler, she was fantastic then and more fantastic now!!

FOLLOW BRENDA LEE EAGER ON FACEBOOK. THE CD LOVE IN MOTION @ AMAZON



---




---







NEW MUSIC ... DIANA ROSS
#dianaross
The new LP is on the Universal 'heritage' label Decca and is as follows "Thank You" Track Listing

1. Thank You
2. If the World Just Danced
3. All Is Well
4. In Your Heart
5. Just In Case
6. The Answers Always Love
7. Let's Do It
8. I Still Believe
9. Count On Me
10. Tomorrow
11. Beautiful Love
12. Time To Call
13. Come Together


Diana Ross sings "Thank You" to the world. "This collection of songs is my gift to you with appreciation and love. I am eternally grateful that I had the opportunity to record this glorious music at this time," said Ms. Ross. Her new album, "Thank You" is scheduled for release this fall through Decca Records / Universal Music Group. The title track and first single," Thank You," will be available for streaming and download on June 17. Recorded in her home studio, "Thank You" offers a powerful, inclusive musical message of love and togetherness.

With its songs of happiness, appreciation, and joy, it wholeheartedly acknowledges that we are in this all together. Her family, friends and loyal and loving audiences all around the globe have been an integral part of her wonderful life's story. In this special moment, it is time to step into the light.

Ms. Ross co-wrote and collaborated on the 13 songs along with award-winning songwriters and producers including: Jack Antonoff, Troy Miller, Triangle Park, Spike Stent, Prince Charlez, Amy Wadge, Neff-U, Freddie Wexler, Jimmy Napes, Tayla Parx, Fred White, and Nathanial Ledgewick Let us come together in harmony and gratitude with Diana Ross now and for the future. "I dedicate this songbook of love to all of you, the listeners. As you hear my voice you hear my heart. "Let Love Lead the Way"




---





AEG presents are very pleased to announce the NEW DATES for the Diana Ross "Top of the World Tour" in 2021" - Tue 15 June 2021- Glasgow SSE Hydro (original date 4 July 2020 ) - Wed 16 June 2021 - Leeds First Direct Arena (original date 30 June 2020) - Fri 18 June 2021 - Manchester Arena (original date 3 July 2020) - Sat 19 June 2021 - Liverpool M&S Bank Arena (original date 1 July 2020) - Mon 21 June 2021 - London The O2 (original date 8 July 2020 ) - Tue 22 June 2021 - London The O2 (original date 9 July 2020) - Thu 24 June 2021 - Birmingham Utilita Arena (original date 6 July 2020) - Wed 14 July 2021- Manchester Arena (original date 19 July 2020) -Thurs 15 July 2021 - London The O2 Arena (original date 18 July 2020)

DIANA ROSS VIP TICKETS and TOUR DATES 2021 Her highly anticipated return to the UK Diana Ross returns to the U.K. with an electrifying tour of music, memories and career magic. These arena concert performances will be a thrilling evening of great fun, music, glamour and love. Diana Ross is an icon and international treasure with a lifetime of music including, "Ain't No Mountain High Enough," "I'm Coming Out," "Stop! In The Name of Love," "Upside Down," "I'm Still Waiting," "Chain Reaction" and many many more.

"I look forward to coming to the UK to be with all my fans, friends and family, it is an honor and a privilege to sing and dream, every concert is a blessing and a gift, I am filled with excitement and huge appreciation. Dreams do come true," says Diana Ross.

To add to your enjoyment there are a limited number of select Official VIP Ticket Experiences to choose from - See you there!
---
NEW MUSIC FROM LEGENDARY JANIE BRADFORD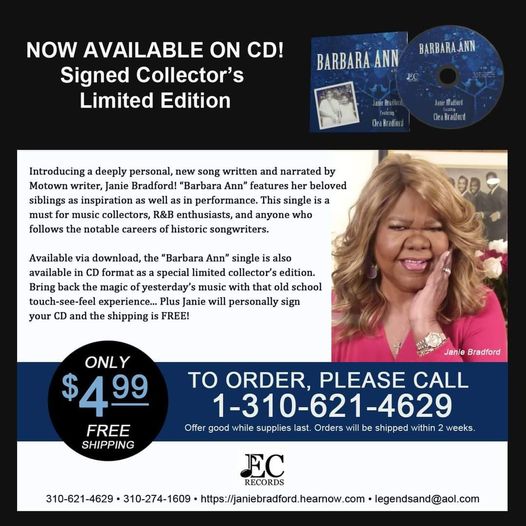 ---
NEW HOT SINGLE FROM DETROIT SOULFUL LEGEND


You can get the mp3 from Amazon

You can find Sharon McMahan on Facebook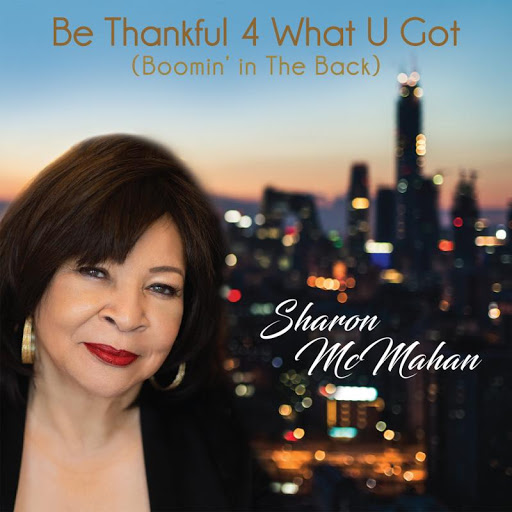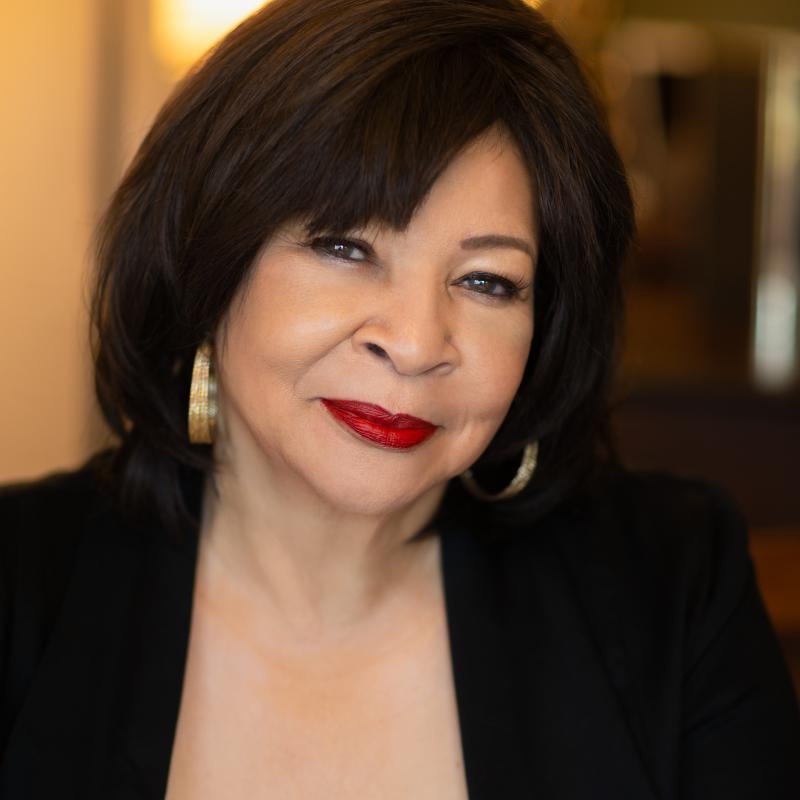 A TRUE DETROIT PEARL FROM THE MOTOR CITY
Visit Sharon's Website



BE THANKFUL 4 WHAT U GOT(BOOMIN' IN THE BACK)

....."great track" says Gary Taylor,from Solar Radio,London (UK)..."absolutely love the song" saysJazzyK at 90.7 WVAS-FM Alabama State University (ASU) .......and "thank you" Soul Groove Radio's, Ady Crampton on www.soulgrooveradio.co.uk
....Mick@www.soul discovery.co.uk....thank you for all your support!.......

Smooth Groove Radio, Arizona USA, "The Vibe" with Ronald Holloway's Musical Oasis Playlists, with his affiliates Tina E Clark(Smooth Jazz Weekend) Donald Brumfield(Welcome To The Smooth) Kim Scott (Block Party Radio) Reggie The Jazzman Mitchell (Carefree Drive)......Special shout out to Jam Morales...... Rasit Marasli.....Manuel Esparza.....Robin Miller......Richard Gilbert......and more to come!


---

New hot sizzling sounds from Smokey with Charlie Wilson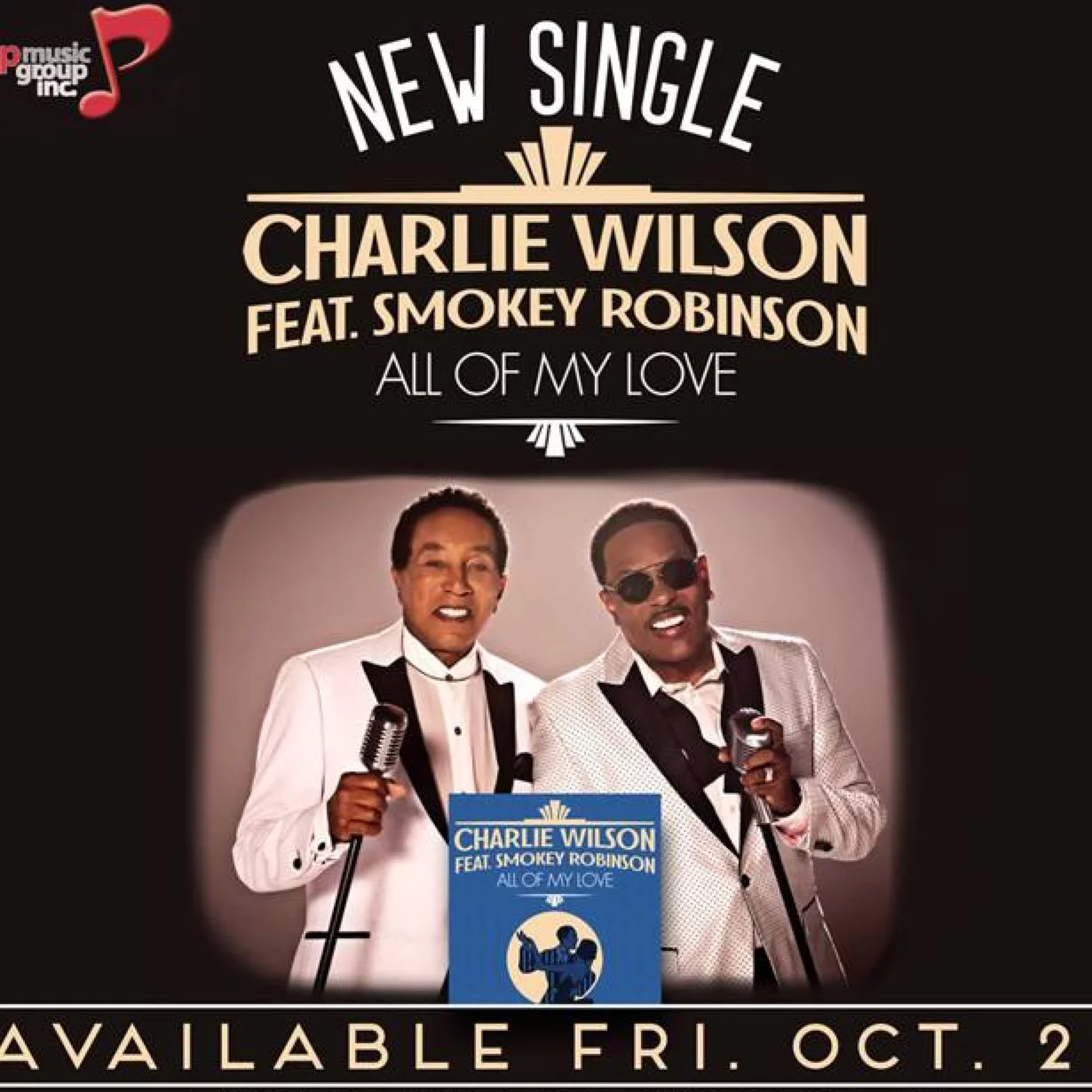 ---


With the Beatles, the Rolling Stones, Georgie Fame and many more mining Motown songs, "The 'Sound' Of The R&B Hits" was the first UK compilation of studio recordings from Berry Gordy's hugely influential label. Now doubled in length, this collection traces the evolution of Motown in the UK to the moment it scored its first chartbuster in May 1964.

"R&B in Britain is much bigger than anyone suspects," declared Record Mirror. This observation, in an edition dated 25 April 1964, was based on the results of its Rhythm & Blues Poll – the first conducted by a weekly pop paper in the UK. Very few of the artists listed in the categories had scored hits or even had many records issued in the country, but the poll was timely. Following some wider attention through records and the media, R&B was beginning to emerge dance-step by dance-step from the underground. Arriving in shops around the time of the Record Mirror poll, the Stateside label's "The 'Sound' Of The R&B Hits" LP played a role in opening hearts and minds to the righteous music.

The poll winners reflected two strands of R&B resonating with Record Mirror readers. Several years after recordings by Chuck Berry, Muddy Waters and Bo Diddley were released, the spirit of Chicago blues had been revived by new British groups such as the Rolling Stones, who released their debut LP in the same month as the poll. The Stones and their blues idols were riding high in the poll. But the creators of the other side of R&B were also represented. Their contemporary music was exuberant, fast-paced and sophisticated. Many of these captivating R&B records originated from the Motown Corporation based in Detroit. For example, Mary Wells was the Top Female Singer and the Miracles were voted Best Male Group in Record Mirror. "The 'Sound' Of The R&B Hits" was compiled as a showcase for – as the sleeve note stated – the "sound that identifies a Tamla-Motown production".

Many music fans, including Ace Records co-founder Roger Armstrong, were drawn to the Stateside LP due to its intriguing connection to "With The Beatles". The group's second album, released a few months earlier, included versions of three Motown songs. Tony Barrow's sleeve note made clear the Beatles' "immense admiration" for the Miracles so, unsurprisingly, five tracks by the Miracles are included on "The 'Sound' Of The R&B Hits" – although 'You've Really Got A Hold On Me', covered on "With The Beatles", is not one of them. Beatles fans would also notice the presence of the original of 'Money' and recognise the name of the Marvelettes from the Beatles' LP sleeve. Although 'Please Mr Postman' – the last song on side one of "With The Beatles" – was not amongst the three Marvelettes tracks featured on "The 'Sound' Of The R&B Hits", it is among the 14 bonus tracks on this CD compilation.

"The 'Sound' Of The R&B Hits" was issued when only a small minority knew about the joyous music masterminded by Berry Gordy's stable of artists, writers and producers. Its track listing is so quirky that the Ace team has selected 14 tracks from the same era to complement the Stateside compiler's concept of "the sound that identifies a Tamla-Motown production". As you listen, marvel at the fact that not one of these 28 tracks became a hit in the UK. Then tip your hat to the pioneers and champions who banged the gong for this sublime music to be signed, sealed and delivered at last. Can I get a witness?
KEVIN HOWLETT


New CD to be release The Sound of the R&B Hits by Various Artists. It is a re-release of the first UK compilation of Motown tracks up until 1964, plus additional tracks.

https://acerecords.co.uk/the-sound-of-the-rb-hits

The track listing is:

Shop Around - Mary Wells
Way Over There - The Marvelettes
Everybody's Gotta Pay Some Dues - The Miracles
Mockingbird - Martha & The Vandellas
Bye Bye Baby - Mary Wells
I'll Try Something New - The Miracles
Dream Baby - The Marvelettes
Money (That's What I Want) - Barrett Strong
What's So Good About Goodbye - The Miracles
Let Me Go The Right Way - The Supremes
I Don't Want To Take A Chance - Mary Wells
Broken Hearted - The Miracles
Do You Love Me - The Miracles
Can I Get A Witness - Marvin Gaye
Please Mr Postman - The Marvelettes
You've Really Got A Hold On Me - The Miracles
You Beat Me To The Punch - Mary Wells
Pride And Joy - Marvin Gaye
Oh I Apologize - Barrett Strong
I Found A Girl - The Valadiers
I Want A Guy - The Marvelettes
Hitch Hike - Marvin Gaye
I've Been Good To You - The Miracles
Two Lovers - Mary Wells
I Found Myself A Brand New Baby - Mike & The Modifiers
Shake Sherry - The Contours
Heat Wave - Martha & The Vandellas



---
MEET THE SOULFUL DIVA ... AVIS HARRELL
Follow Avis Harrell On Facebook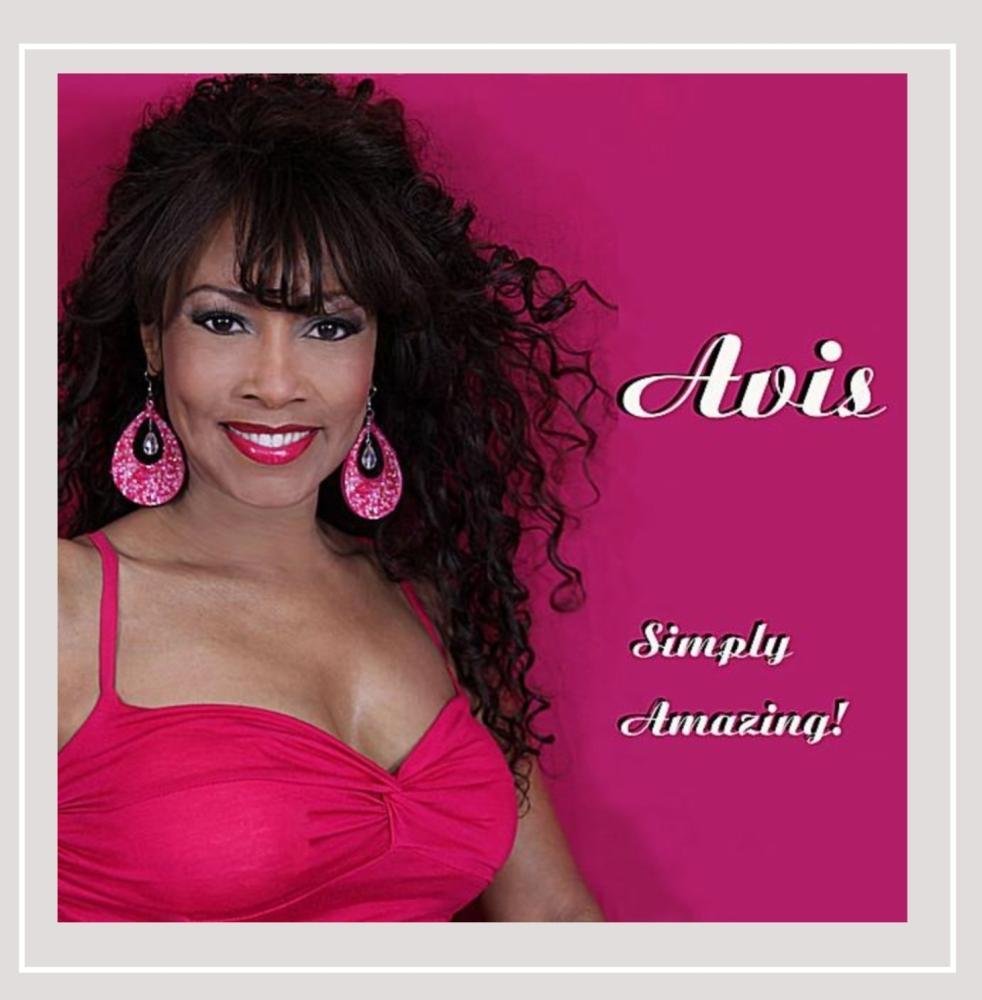 This beautiful, soulful, funky diva has all the ingredients of a superstar who has sung with the likes of Ray Charles and Wayne Newton. But many great artists have influenced Avis's music career from family, to the soul of Aretha Franklin, to the energy of Beyoncé; the musicianship of Stevie Wonder, all the way to the writing and dancing creativity of Ne-Yo and Michael Jackson. She says that her new CD, "The Best of Avis Harrell" is special to her because with those influences, she wrote, sang, played and produced totally new arrangements, grooves and remixes on many of the songs you will hear. "Shake It!" opens her CD to get the party started. Avis said she was looking to recreate a music track with a funky new heavy club bass line to enhance her song and when she came up with this groove it was just what she wanted, so you won't be able to stay in your seat! She said that once she got going, she put together a complete Cd and video that's all about her travels and a fun time. A time to laugh, dance, love and live together, but yet serves as a platform in many areas; from a party, to love relationships, to working your body out, to world peace. The intriguing thing about her video is that she represents 20 or so different beautiful cultures dancing and she brings to light that creative movement is versatile as she is.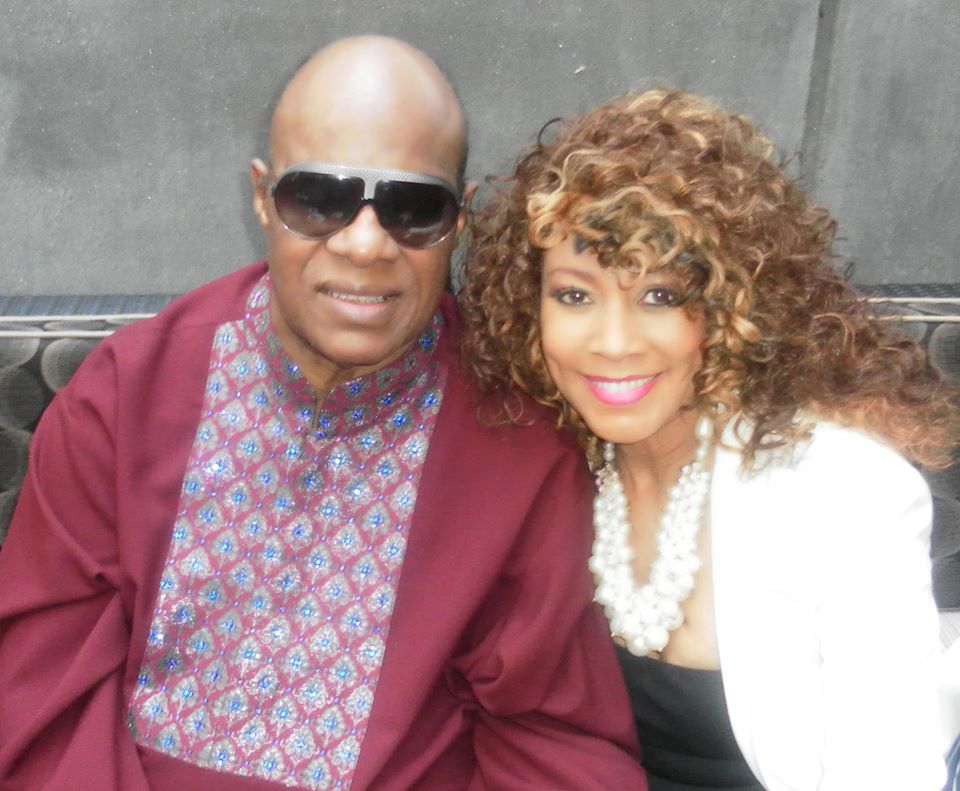 AVIS HARRELL WITH STEVIE WONDER (Photo: Avis Harrell)

The second song on her Cd, "It's Just That Good" is another newly added attraction describing how exciting it is to be in love! And though love has its ups and downs, sometimes you have to call people out when they are being shady as in "Overheard Somebody Say". This remix is another foot stomper, party jumper, where she said she channeled into moments of her best Ms. Franklin influenced soul. Avis stated that "we all learn from someone and I couldn't think of a better singer". Still, her intention is to make you feel "Happy"! And she said it's not the one by "Pharrell" but another original remix written by, "Harrell"... Avis that is, from one of her previous CD's written in 2005. She is sure it will get you up on the dance floor again…. and keep you there! ; -)
Avis wants you to believe in her new music and that is why it's about truth and positive energy! I for one am a believer and it moved me!

The underlying beauty of this artist is that she has many layers. She says that while we are partying and having a great time, let's not forget the struggles of others. Avis's goal is to get listeners to pay attention to the many messages in her music, and to the lyrical content. She sings about womanly love issues and joys, but she also strives to use her voice to reach the world and speak out on the problems of hatred, bullying, gun control, racism, and war. However, the first capturing layer for me is that the production this amazing artist, singer and producer created in her music is that I can hear this CD being played at any club or large concert venue because the music simply makes you want to ……"Shake it!"

Available now at Amazon.com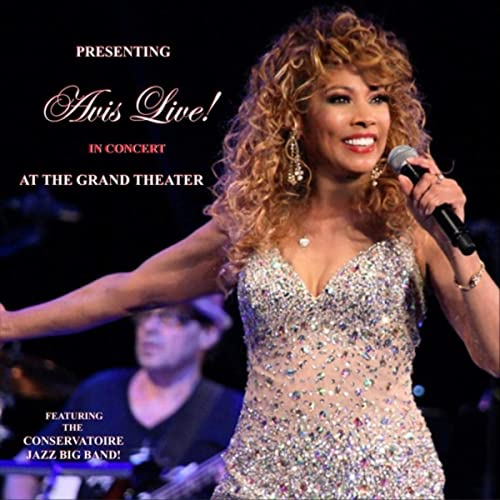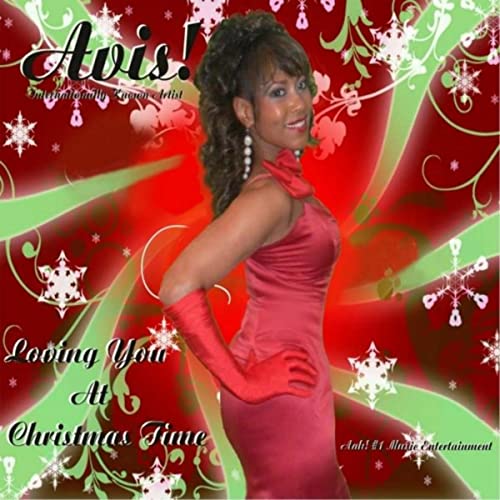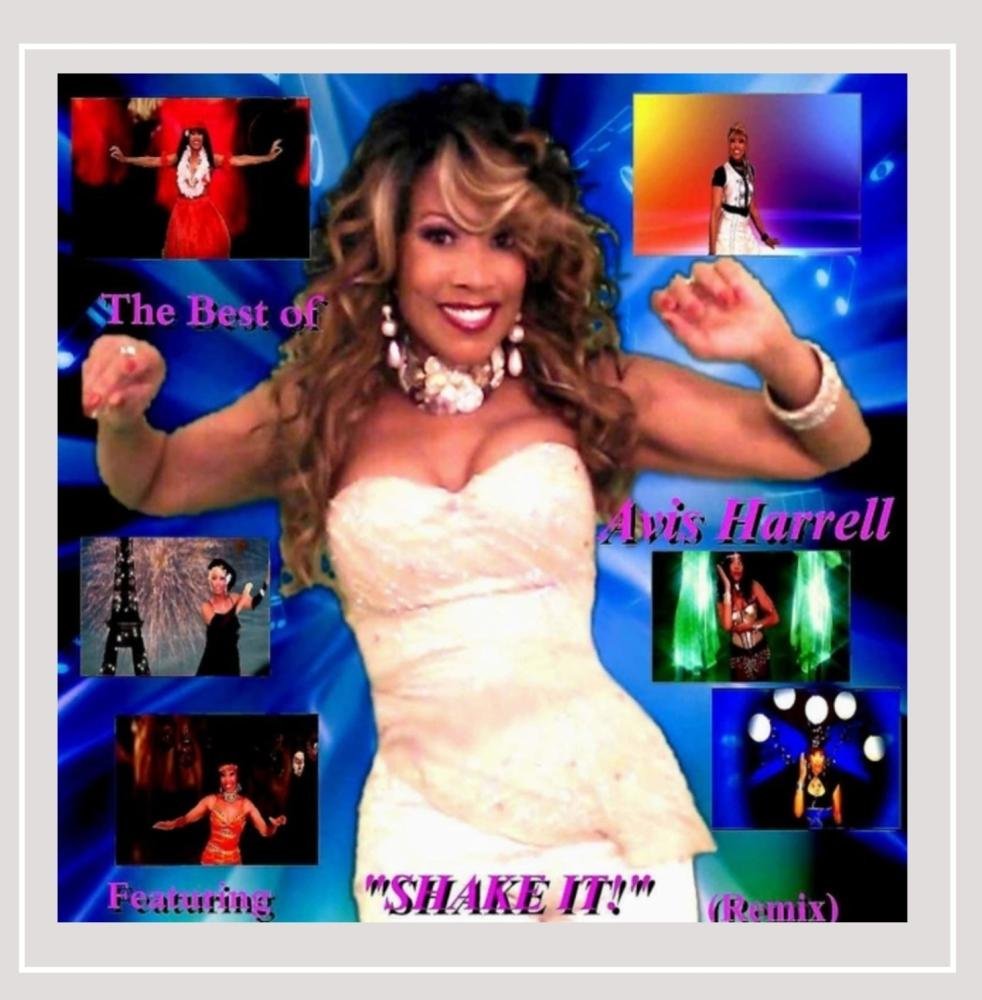 Available now on http://www.cdbaby.com/cd/avisharrell2



---


M O T O W N ...MOTOWN BOOKS THAT THRILL YOUR SOUL
Just Released Hot Off The Press Enjoy The Motown Juice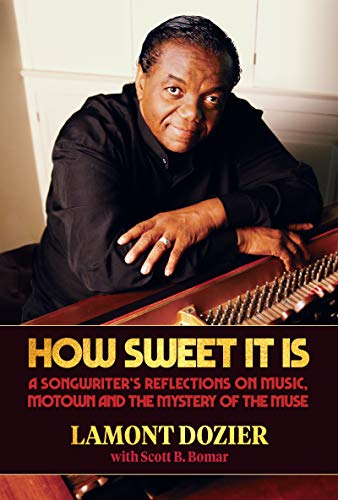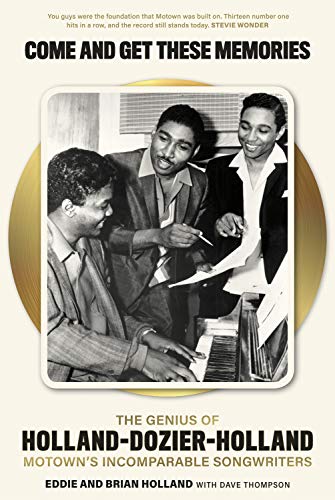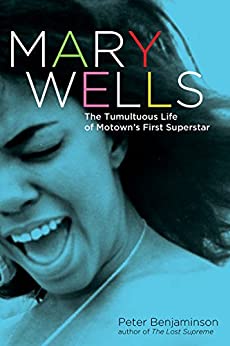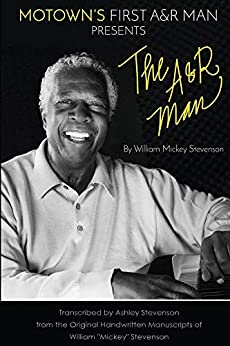 ---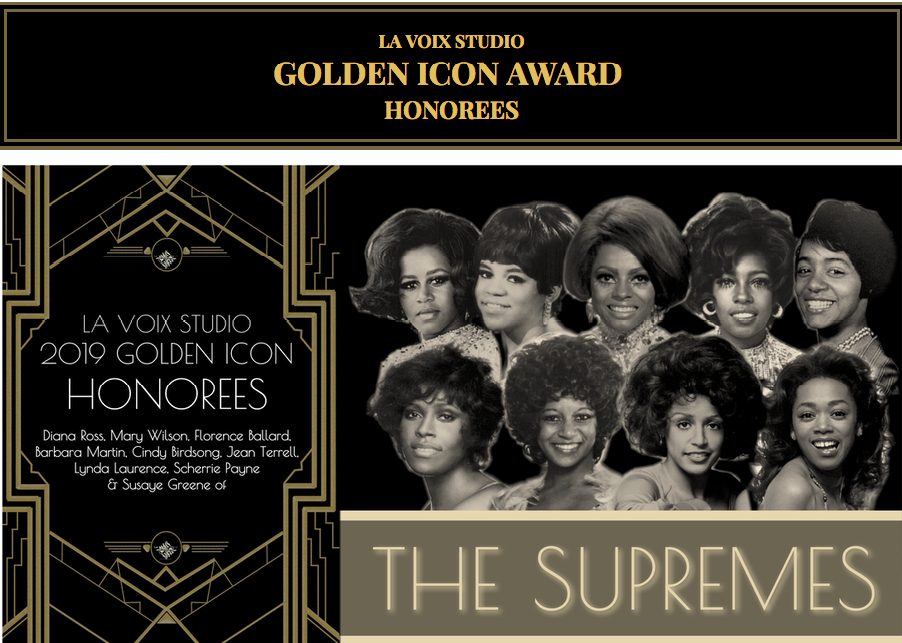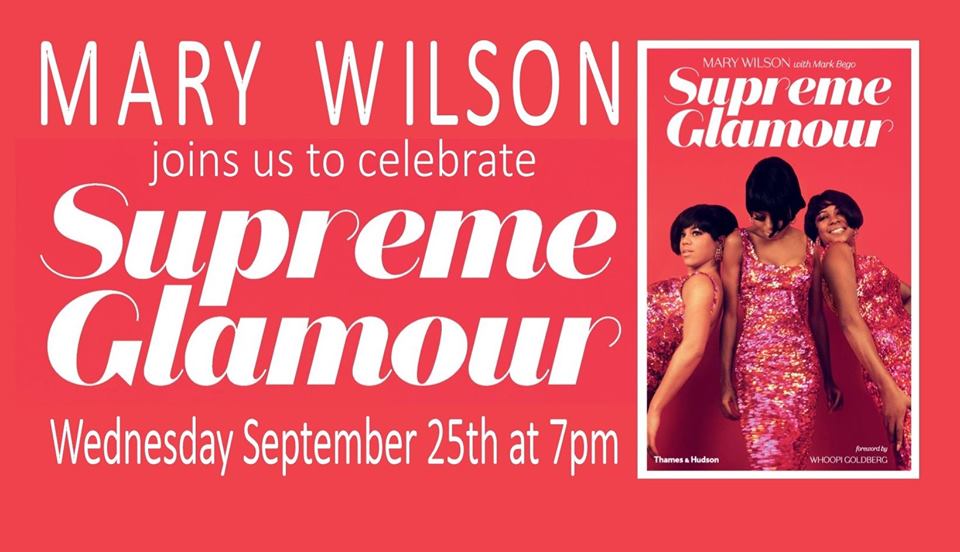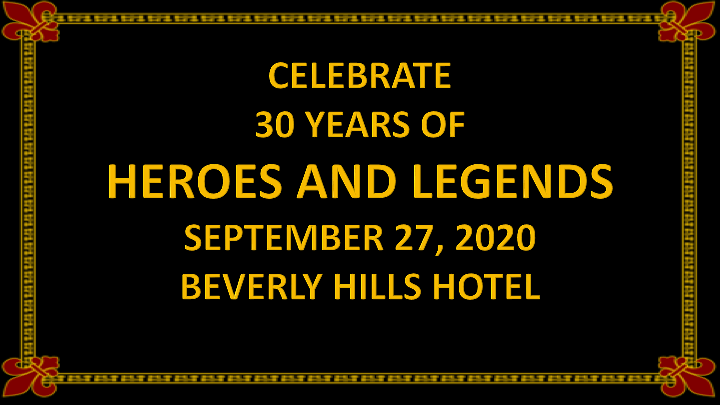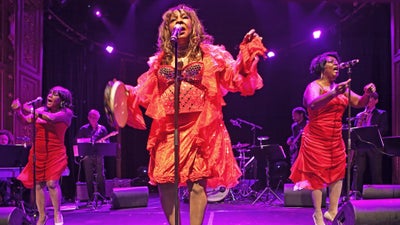 THE VANDELLAS along with THE CONTOURS will join MARY WILSON
March 2020 at the Cerritos Center in Cerriots for a Night of Motown Legends


---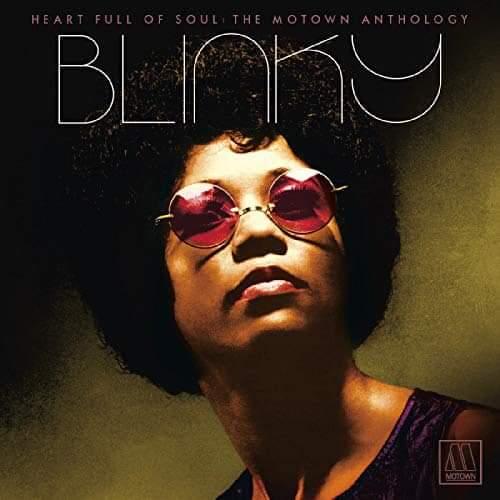 Free at last …Free at last …thank God almighty …Blinky's free at last!!!!
Blinky "Heart Full Of Soul: The Motown Anthology" 2CD Set (Real Gone) (11/01/2019)
Description
The story of Sondra "Blinky" Williams has long been shrouded in mystery. The soulful singer came to Motown Records in 1967 following stints at Vee-Jay and Atlantic, bringing her passionate and powerful deep soul sound to Hitsville, USA. Despite recording dozens of tracks between 1968 and 1973, only a small handful saw release: a mere four 45s plus an album of duets with Edwin Starr, two live cuts, and a couple of one-off recordings, including a key moment on the best-selling soundtrack of Lady Sings the Blues. Over the years, Blinky tracks would emerge on compilation releases, prompting fans worldwide to clamor for more and even launch a "Free Blinky from the Vaults" campaign. Now, Blinky is free at last—and her full story can be told. Heart Full of Soul—--The Motown Anthology is the ultimate collection dedicated to Motown's great lost superstar. Over two CDs and almost 50 songs, Blinky's Motown journey is chronicled with songs written and produced for her by the label's greatest talents including Nickolas Ashford and Valerie Simpson, Clay McMurray, Frank Wilson, Hal Davis, Gil Askey, Deke Richards, Jerry Marcellino and Mel Larson, Don Hunter, and Stevie Wonder.
The first disc presents her 1970 album Sunny and Warm in complete form for the very first time along with all of her released singles plus rarities and live tracks. The second disc premieres over 20 never-before-heard recordings, both in original Motown stereo mixes and brand-new mixes by Kevin Reeves, that showcase the depth and breadth of Blinky's remarkable voice.
Released with the full cooperation of the artist, Heart Full of Soul: The Motown Anthology has been produced and annotated by the team of Joe Marchese and Andrew Skurow (Bobby Darin's Go Ahead and Back Up: The Lost Motown Masters, The Supremes' The Ultimate Merry Christmas), and mastered by Kevin Reeves (The Supremes' Expanded Editions) from the original tapes. The deluxe booklet (housed inside a 6-panel digipak) features rare photographs and extensive liner notes drawing on a new interview with Blinky. Gospel, jazz, R&B, and the classic Motown Sound all come together with the distinctive voice of Motown's greatest "lost" artist, Blinky. Heart Full of Soul has to be heard to be believed.

Tracklist
[CD1]
1. I Wouldn't Change the Man He Is
2. Rescue Me
3. How You Gonna Keep It
4. This Man of Mine
5. It's Gonna Be Always
6. How Long Has That Evening Train Been Gone
7. Shine on Me
8. For Once in My Life
9. I'll Always Love You
10. Is There a Place (in His Heart for Me)
11. This Time Last Summer
12. Your Love Is Worth Waiting For
13. God Bless the Child
14. The Hunter Gets Captured by the Game
15. Can I Get a Witness
16. T'Ain't Nobody's Bizness If I Do (Lady Sings the Blues Version)
17. Money (That's What I Want) (Single Version)
18. For Your Precious Love (Single Version)
19. T'Ain't Nobody's Bizness If I Do (Single Version)
20. What More Can I Do
21. You Get A Tangle in Your Lifeline
22. I Can't Turn You Loose
23. I Wouldn't Change the Man He Is
24. God Bless the Child (Previously unreleased)

[CD2]
1. Heart Full of Soul
2. Don't Leave Your Baby 3. I'd Feel a Lot Better
4. (I Can't Get No) Satisfaction
5. Let's Stay Together
6. Mr. Soul Brother
7. Thank You God
8. It's Been a Long Time Happenin'
9. I've Gotta Get You Back
10. The Fool on the Hill
11. A Little Bit of Heaven (on A Little Patch of Earth)
12. How Can I Go On
13. Inside
14. You'll Never Cherish a Love So True ('Til You Lose It)
15. I'm Just a Woman (Not Strong)
16. You're the Loser Now
17. You Keep Telling Me Lies
18. One Half of Love
19. I'll Make It Up to You
20. Don't Let Me Be Lonely Tonight
21. You're My Morning Light
22. People Make the World Go Round

---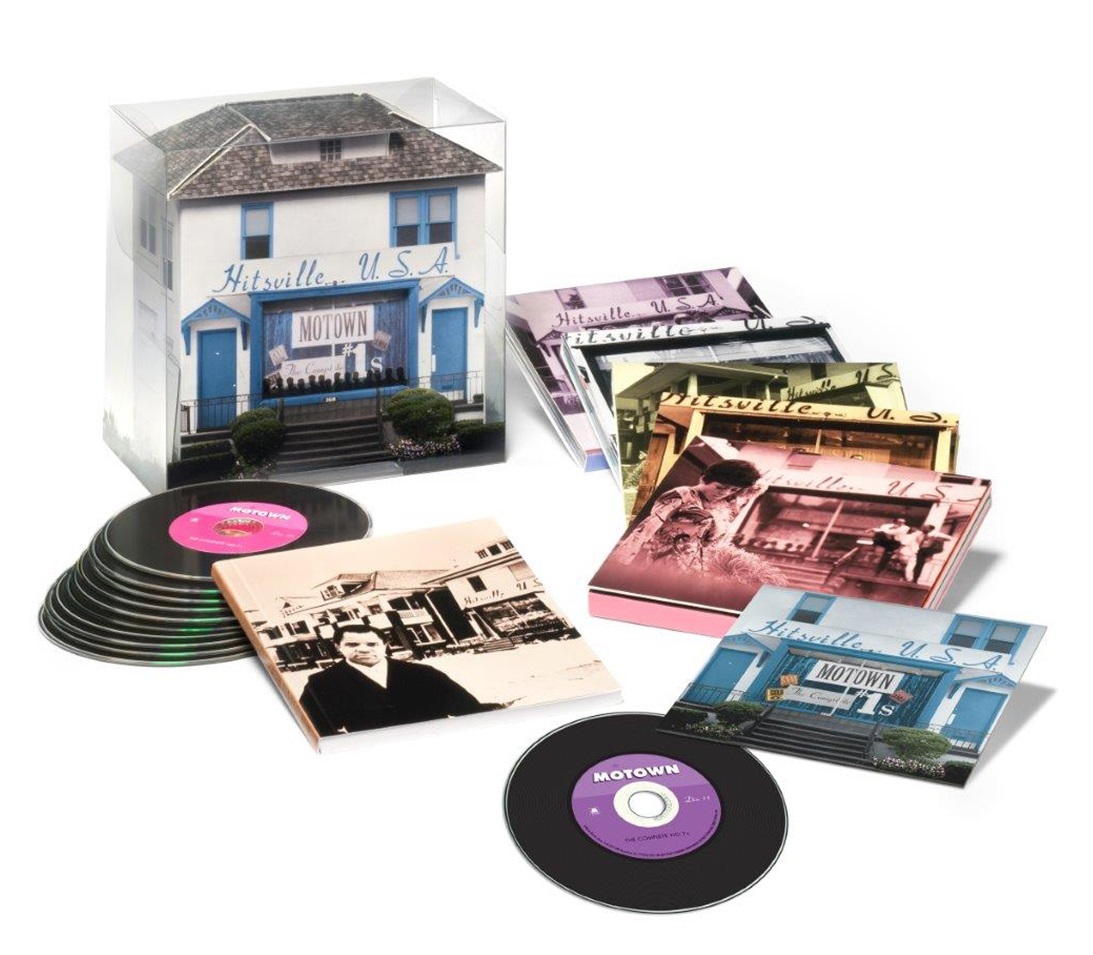 Own This Limited Edition Hitsville U.S.A. Box Set From Motown Museum
Motown: The Complete #1s includes Motown's biggest hits in one special 11-CD package featuring classic songs that were #1s on multiple charts in the U.S. and around the world. Includes a 100-page photo book with an introduction by Smokey Robinson, who was responsible for 20 Motown #1s, plus rare and classic images.
To order, call 313.875.2264 ext. 223 or visit the Motown Museum Shop today!

---

PAST STORIES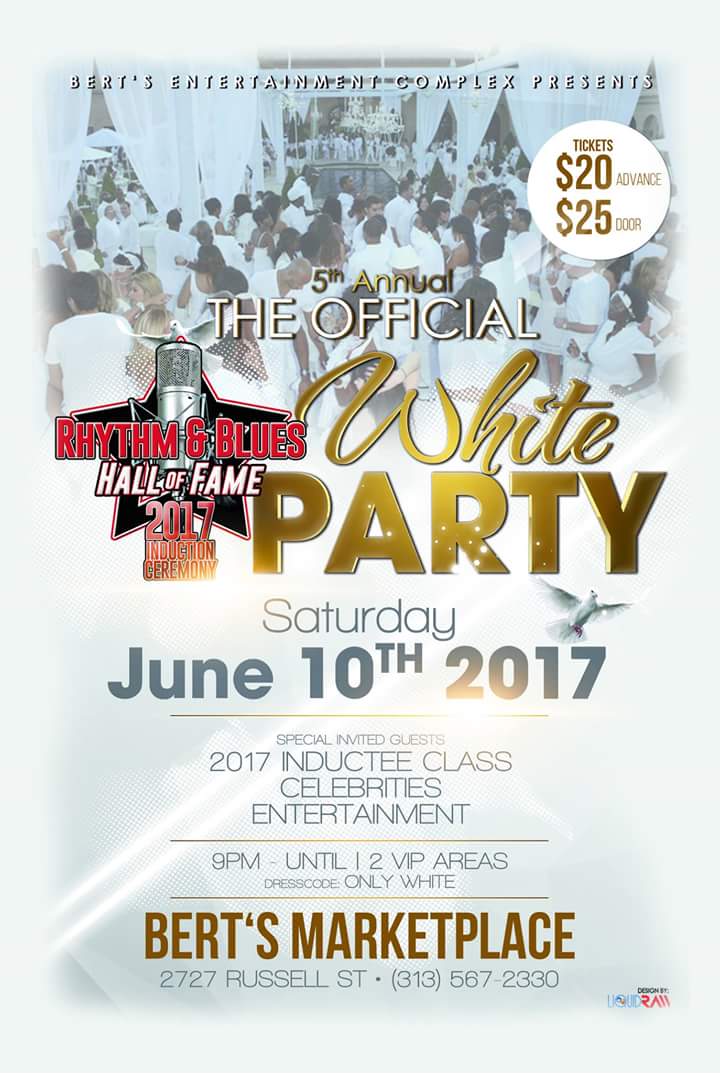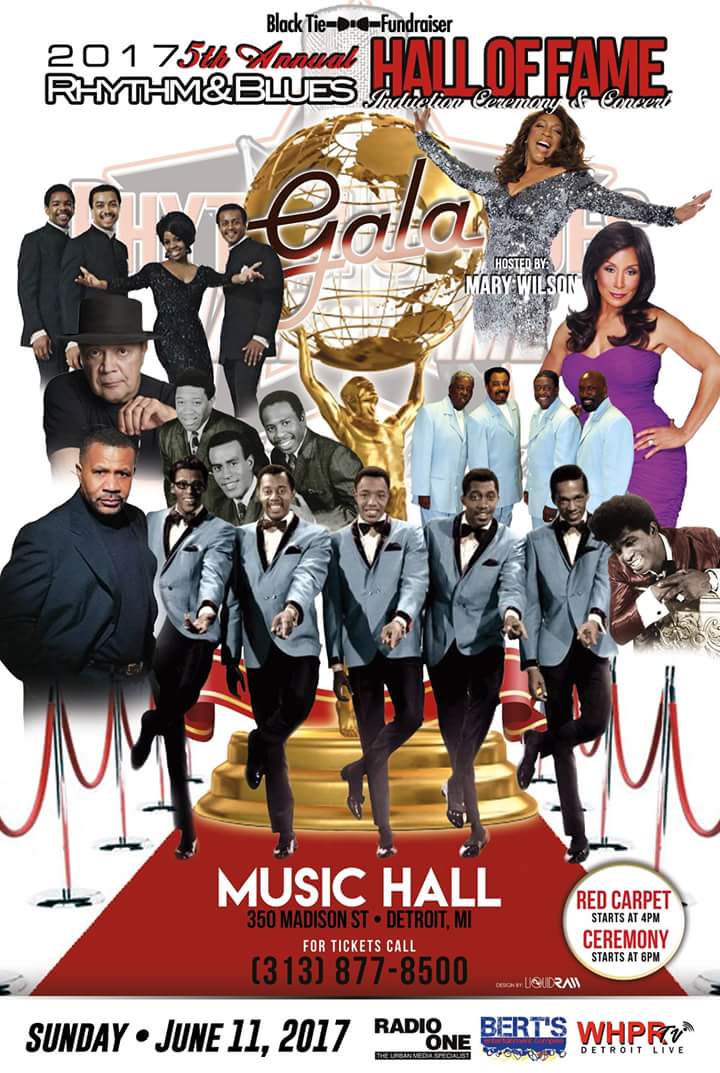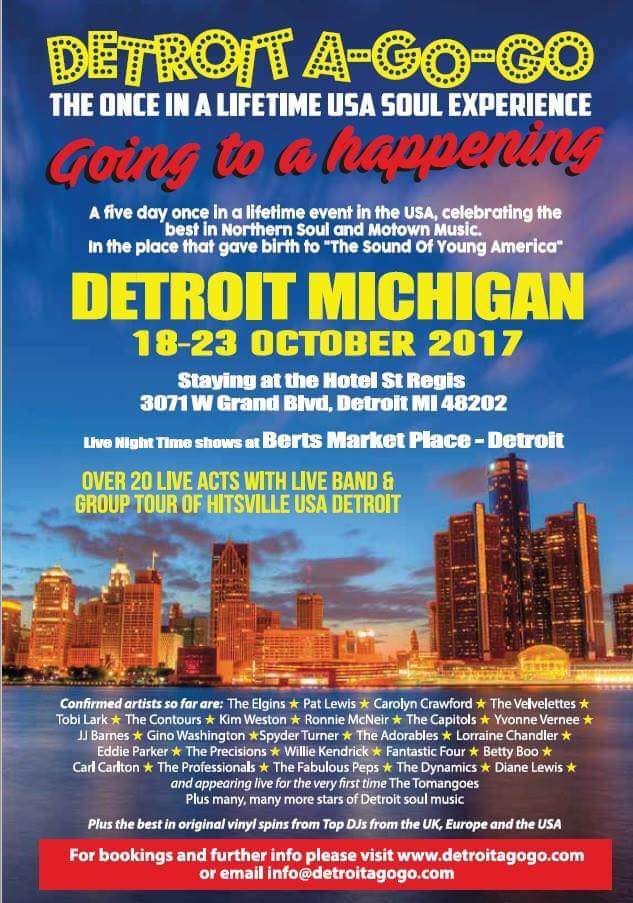 ---


Alan Beck brings back soulful Patti Drew
HONDA CENTER HOST SOUL SHOW
By Manuel Esparza
Www.chicano-magazine.com
December 28, 2016

ANAHEIM— Soul music fans get ready because Honda Center is bringing a show filled with stars including the long awaited comeback of sultry soul princess PATTI DREW, hitmaker of such unforgettable turn table hits, that we played over and over and sang a million times, TELL HIM, WORKING ON A GROOVY THING, TURN AWAY FROM ME, TRIED OF FALLING IN AND OUT OF LOVE, will perform Saturday February 11, 2017 at the Honda Center in Anaheim along with The Moments, Impressions, Heatwave, Ready For The World, along with special guest stars Denise Williams and Eddie Holman.
Alan Beck, producer of the Valentine's Super Love Jam says, he's excited about Patti Drew as well as all of her fans. It's great to hear that Miss Drew is back on the scene where she remains an all time favorite with the popularity Drew has all around the world. By the way, December 29th, is Patti's birthday and we'd like to wish YOU Miss Drew a happy birthday!

Follow Patti Drew on Facebook
Follow Alan Beck on Facebook
Email Manuel Esparza
chicanomagazine@aol.com


---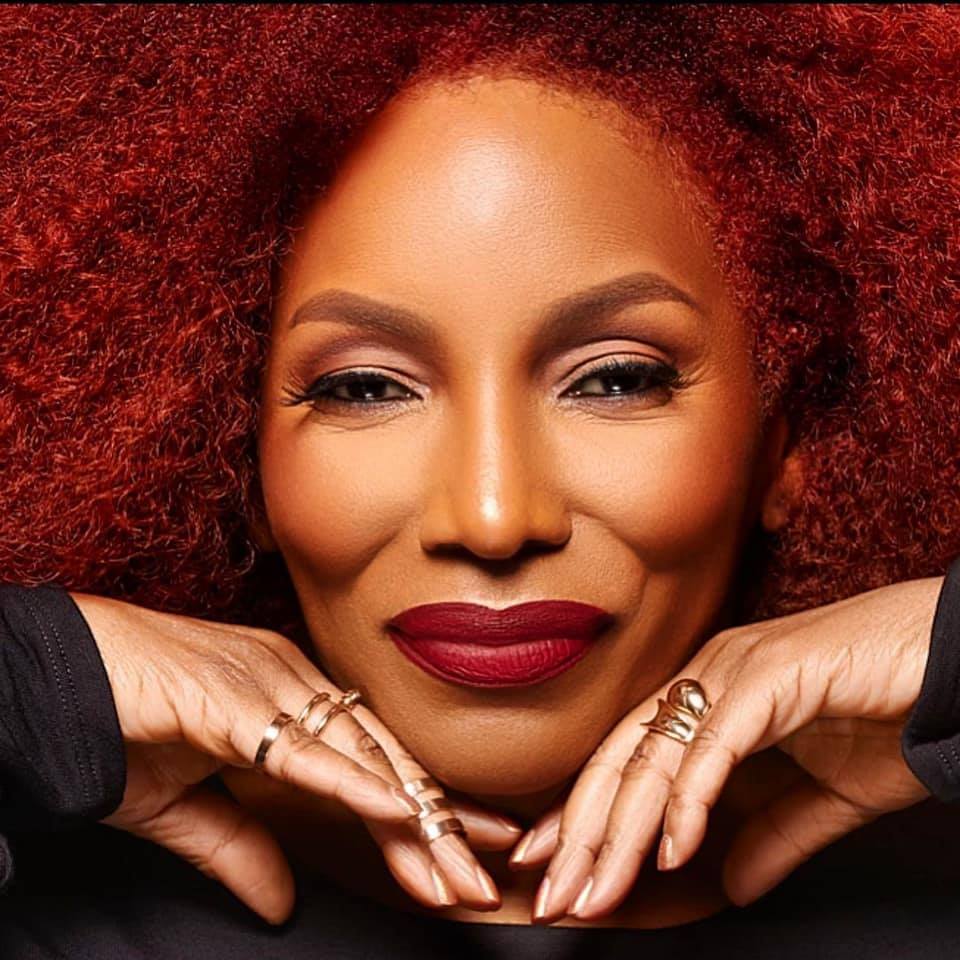 Long Beach Terrance presents
pop & soul diva Stephanie Mills
FEEL THE FIRE
By Manuel Esparza
Www.chicano-magazine.com
December 24, 2016


LONG BEACH— Bring in the New Year with the pop and soulful sounds of one of the great female singers of all time Miss Stephanie Mills, in a Valentine's Jazz concert performing countless hits "I Never Knew Love Like This Before," and "What Cha Gonna Do With My Lovin," along with the all time classic soul treasure, "Feel The Fire," and more. Yes, Stephanie Mills performs at the Long Beach Terrance Saturday February 11, 2017. The theater is located at 300 East Ocean Blvd., in Long Beach. Miss Mills, who starred in the Broadway Musical the Wiz, will be joined by Eric Darlus.

Miss Mills scored a handful of hits including "The Medicine Song," "Put Your Body In It," "Comfort Of a Man," and her classic "Home," from the Wiz. Follow Stephanie Mills on Facebook
Reach Manuel Esparza
chicanomagazine@aol.com
INFO & TIXS 562.436.3661



---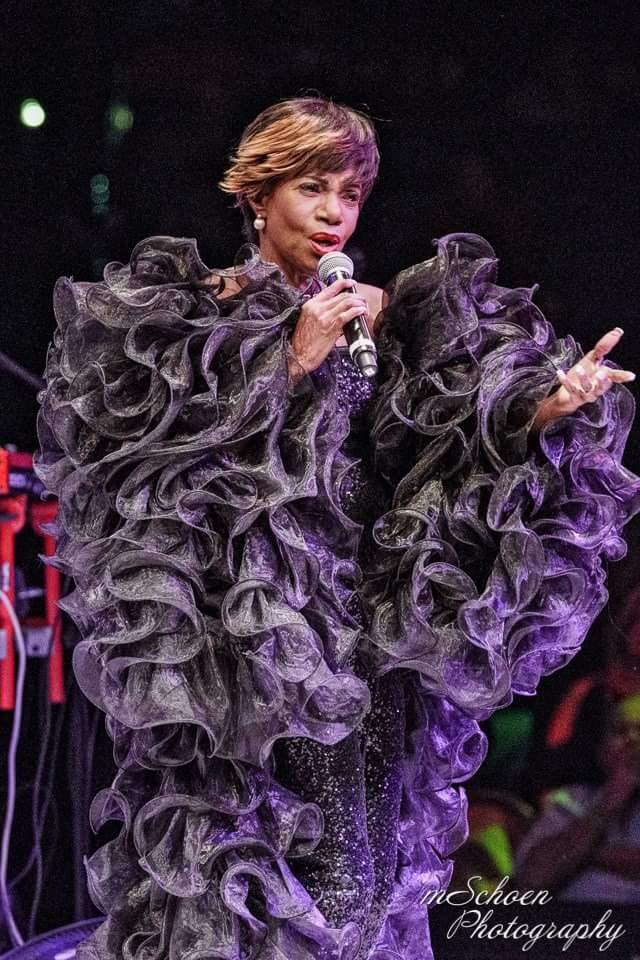 MELBA MOORE NEW CD RELEASE ... FOREVER MOORE

FOREVER MOORE TRAX LIST

1. Into: My Time Is Now
2. I'm Gonna Shine
3. How Sweet It Is
4. Let's Dance
5. It's My Time Again
6. Free
7. The Way Of Love
8. Last Forever
9. Things Always Work Out
10. Forever Moore
11. Outro: I Wanna Say Thank You


---

Catalina show brings New York Legend
MELBA MOORE
By Manuel Esparza
Www.chicano-magazine.com
December 11, 2016

Hollywood- What brings Melba Moore too sunny California , the New York based star has just released her new cd Forever Moore and her stay 2 nights at the Catalina Jazz Club was a celebration cd party. Moore, backed by a four piece band and two background singers gave the audience a treat, too sounds of one of the great stars of Broadway.
Performing tunes from the musicals she has starred in including Hair, and Purlie, Miss Moore performed a few of her pop and soul hits, "You Stepped Into My Life," the Van McCoy produced "This Is It."
A tribute to Miss Lena Horne, the singer gave a great version of "Stormy Weather," yes the one where me and my man ain't together!
Moore opened her show with two numbers from her long awaited cd Forever Moore, "It's My Time Again," and "Let's Dance," digging her singing "I wanna feel, feel what dancers feel," lyrics from "Let's Dance." The Forever Moore cd is filled with 11 traxs including a special Thank You song, "I Wanna Say thank You." a great collection of fine soul.

You can reach Melba Moore 718.230.1950
Manuel Esparza @ chicanomagazine@ol.com


---


Supreme legend Mary Wilson
brings Motown to Highlander
By Manuel Esparza/www.chicano-magazine.com
December 11, 2016

UPLAND— Legends of R&B And Doo Wop produced by Nathan Goethals presented one of the Best live concert shows with everything running smooth, each artist performing hit after hit at the Upland Highlander Auditorium in Upland, California.

Opening the show The Original Tymes, who scored with a smash hit "So Much In Love," followed by hits "Wonderful, Wonderful," "Trustmaker," and "Somewhere." The Tymes threw in some Philly soul sounds including "Love Train," and my favorite "The Love I Lost," showing they can easily be as soulful as well. The Tymes are known for the sound called Beach Music in Carolina, and they brought that special sound of magic here tonight with us.
Making an entrance is more than what Eddie Holman did, the singer was decked out, and I mean sharp in what looked like a satin red suit with boots too match. I can tell every man in the audience would want that same red suit because I know I did. A classy soul and gentleman of a singer Holman is; took us back too the late 60's, with his signature hits, solid soul classic "Don't Stop Now," "I Love You," the Al Green chestnut "Let's Stay Together," before knocking the audience out with "Hey, There Lonely Girl," which won Holman a standing ovation.


Legends of the 50's, The Clovers. Those were the days of The Clovers, Ruth Brown, La Vern Baker, well they were here tonight with Original member Harold Winley. He's 80 some years old and still working. It's a shame and down right wrong that The Clovers are not in the Rock and Roll Hall of Fame with The Flamingos, but then neither are The Marvelettes or the great Mary Wells. We gotta do something!
The Clovers entertained the crowd, which was a "Sold Out," show with many hit classics including "Devil Or Angel." The Clovers did a great up tempo cha cha version of the Ben E. King hit "Don't Play That Song," also a hit for Aretha Franklin. The group sounded amazing.

The big moment had arrived. The Motown superstar, the legend, the Supreme, Rock and Roll Hall of Fame inductee Mary Wilson took the stage wearing a red valentine shaped gown with a slit all the way up showing off the sexiest legs in show-biz, or anywhere for that matter; not too mention her gorgeous figure. Miss Wilson is super supreme you knew you were looking at a true Rock and Roll icon who made more than music history. Wilson brought Motown to the Highlander as she sang hit after hit, "Love Child," "Come See About Me," "Reflections," "My World Is Empty Without You," "Baby Love," each song was pure Motown magic and perfect. Wilson had the audience in the palms of her hand.
Taking time too to talk, the Motown star spoke up The Supremes and went into remembering the late Florence Ballard as she sang, "I'm Changing," which had the audience up on their feet for a long standing ovation, the biggest one of the evening. The Supreme finished her show with the 1969 classic farewell song, "Someday We'll Be Together," as echoes of Motown 25 ran thru my mind left me thinking Mary floored us on stage, a show to be remembered and never forgotten by all.

Www.marywilson..com
Www.eddieholman.com
Www.AffordableMusicProductions.com
Email Manuel Esparza: chicanomagazine@aol.com



---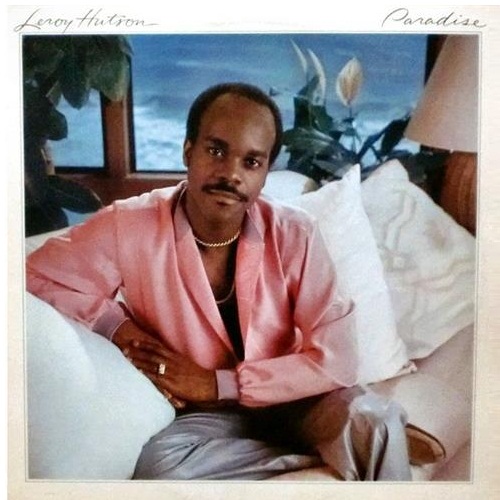 Super soul show leaves America for U.K.
LEROY HUTSON, LITTLE ANTHONY
By Manuel Esparza/www.chicano-magazine.com

Look out here they come, soul stars Little Anthony and The Imperials will be joined by The Impressions along with special guest 70's underground soul king Leroy Hutson. All this will be taking place June 16 thru the 18th 2017, in the U.K., billed as the Blackpool International Soul Festival.

All Star Super Record Convention hits Las Vegas
MEET AND GREET THE LEGENDS OF SOUL
By Manuel Esparza/www.chicano-magazine.com

CM in this Exclusive has learned, yet I knew a year ago, that hitting Las Vegas will be a huge Record Convention where you can sell, buy all kinds of music. This will be happening in 2018, for 7 nights in a row. Hosted by Richard Sterling and Kev Roberts, location being the world famous Tropicana in Las Vegas will also play host for many legendary soul artists for a meet and greet and most of all Live On Stage Entertainment. CM will be in attendance to bring you the Exclusive; artists to be announce. "I reached out to the producers and it's a matter of time when the names of the great soul stars, that will attend will be announced," says Manuel Esparza.

You can reach Manuel Esparza email: chicanomagazine@aol.com
Follow Manuel Esparza on Facebook



---


Holland Dozier & Holland star Edna Wright:
THE VOICE OF THE 70's
By Manuel Esparza/www.chicano-magazine.com

Cinderella story begins in Los Angeles and starts in the golden era of the Motown Sound, with famed producers Holland Dozier & Holland on Hot Wax Records with Greg Perry producing Edna Wright and the Honey Cone.
Honey Cone started out in the late 60's, but by 1972, they were the nations number one female group along side Honey Cone members Shelly Clark and Carolyn Willis, with a string of top hits including Want Ads, Sitting On a Time Bomb, While You're Out There Looking For Sugar, Girls It Ain't Easy, Stick Up, and One Monkey Don't Stop No Show, The Day I Found Myself, a tune Miss Wright says it's her swan song, the same way as Someday We'll Be Together for Diana Ross and The Supremes.

In the UK, Edna belts out The Touch of Venus a mid-60's solo record she cut as Sandy Wynns. Fans have confirmed that Edna knows her UK fans and sings this gem, it would be great too hear Edna perform this in the States.

Last nights show in Studio City at the E Spot, Edna Wright, the original lead singer who sang on all those hits was delivering them too her fans in the same exciting fashion as she did when they first came out and when she appeared on Soul Train several times with the Honey Cone, thrilled fans once again bringing them back to a time and place when everything was so easy.

Edna Wright is back and performing those golden Hot Wax hits along side with her husband, famed record producer Greg Perry, who conducts the band. Wright's background singers include her super talented daughter Melodye Perry.

Wright punched, knocked out the crowd with hit after hit sounding terrific and looking the blonde bomb shell that she is; seeing her and I hate to compare her with her sister famed singer Darlene Love but I'd take Edna any day with all those hits!
She made Los Angeles radio stations1580 K-Day and 1230 KGFJ banging, and radio stations all over the world.

Miss Wright, legendary star, the women who made Hot Wax Records world known for Holland Dozier and Holland surely is The Voice of The 70's.
YOU CAN REACH EDNA WRIGHT ON FACEBOOK

EDNA WRIGHT: Photo by Manuel Esparza/www.chicano-magazine.com


---


One of Motown's best loved female acts of the 70s and 80s finally receives a long overdue overview of her first recordings from 1967-70. These tracks were recorded when Syreeta was still being marketed by Motown as Rita Wright. Only two were issued at the time of recording. A formidable 17 are seeing the light of day here for the first time. She was teamed with many of Motown's top producers of the period, including Ashford & Simpson, Holland-Dozier-Holland, Hal Davis, Hank Cosby and her future husband Stevie Wonder. All brought top-drawer material to the table in the hope of finding her a hit. The CD includes what appears to be a completed and shelved 1970 album for Motown's Mowest subsidiary, featuring her versions of Motown classics by the Miracles, Chris Clark and Marvin Gaye, among others. Continued interest in Syreeta Wright's later Motown material is sure to fuel strong demand for this strong package. It features a detailed note and comprehensive annotations from acknowledged Motown expert Keith Hughes

Side 1
• 01
I Can't Give Back The Love I Feel For You
• 02
Ain't I Gonna Win Your Love
• 03
It Don't Mean Nothin' To Me
• 04
Something On My Mind
• 05
Beware Of A Stranger
• 06
That's What He Told Me
• 07
I Want To Go Back There Again (Take 3)
• 08
Bad Boy (Take 2)
• 09
Give Back The Good Things
• 10
Hurtin' Me (Became A Habit) (Take 3)
• 11
Can't Stop (Take 7) • 12
Where Is The Love
• 13
Mind, Body And Soul (Take 2)
• 14
You (Take 6)
• 15 Save The Country (Take 4)
• 16
Since You Came Back
• 17
Can You Feel It, Babe (Take 5)
• 18
Love Child
• 19
Where There's A Will There's A Way
• 20
Love's Gone Bad (Take 4)
• 21
Love My Lovin' Man
• 22
You Made Me Feel Like Everything Was Alright • 23
(Touched) By The Hand Of Love
• 24
May His Love Shine Forever


---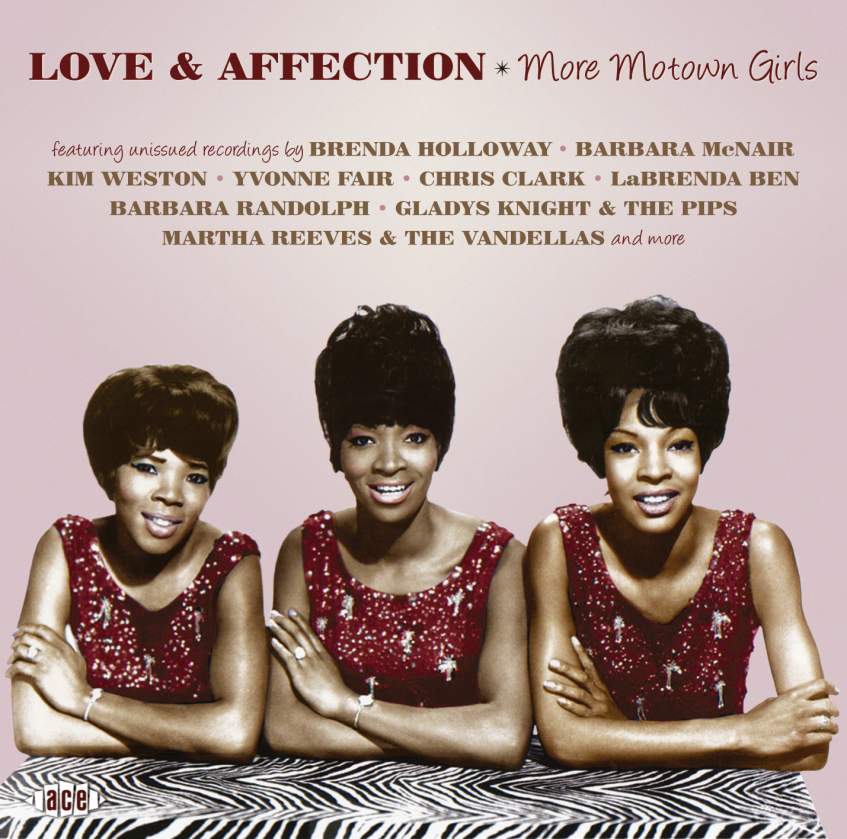 LOVE AND AFFECTION - More Motown Girls from Ace
Pleased to be able to bring you news of the next Ace/Motown CD
Due for release at the end of October.
Here's the track list:

1. Reassure Me That You Love Me - Brenda Holloway
2. Any Girl In Love (Knows What I'm Going Through) - Gladys Knight The Pips
3. My Love Is Your Love (Forever) - Barbara Randolph
4. This Is The Love (I've Been Waiting For) - Martha Reeves & The Vandellas
5. I Can't Make It Without You - Debbie Dean
6. Midnight Johnny (Early Version) - Liz Lands
7. Many Good Times - The Lewis Sisters
8. Just Go On Sleeping - LaBrenda Ben *
9. Lonely Teardrops - Brenda Holloway *
10. Now That Love Is Gone - Hattie Littles *
11. Fugitive - LaBrenda Ben *
12. Envious (Fast Version) - Linda Griner
13. Mr Pride And Mr Gloom - Connie Haines
14. Momma Tried To Warn Me - Oma Heard
15. Check Yourself - Chris Clark
16. Come Back Half Way - Barbara McNair
17. Mother Tell Me What To Do - Martha Reeves & The Vandellas
18. Girls Need Love And Affection - The Marvelettes
19. Give Back The Good Things - Rita Wright
20. Go For Yourself - The Lollipops
21. The Good Times Are Gone - Barbara McNair
22. The Things Time Can't Erase - Gladys Knight & The Pips
23. Close My Crying Eyes - Yvonne Fair
24. Forgotten - Chris Clark
25. Lover Man (Oh Where Can You Be) - Kim Weston *


---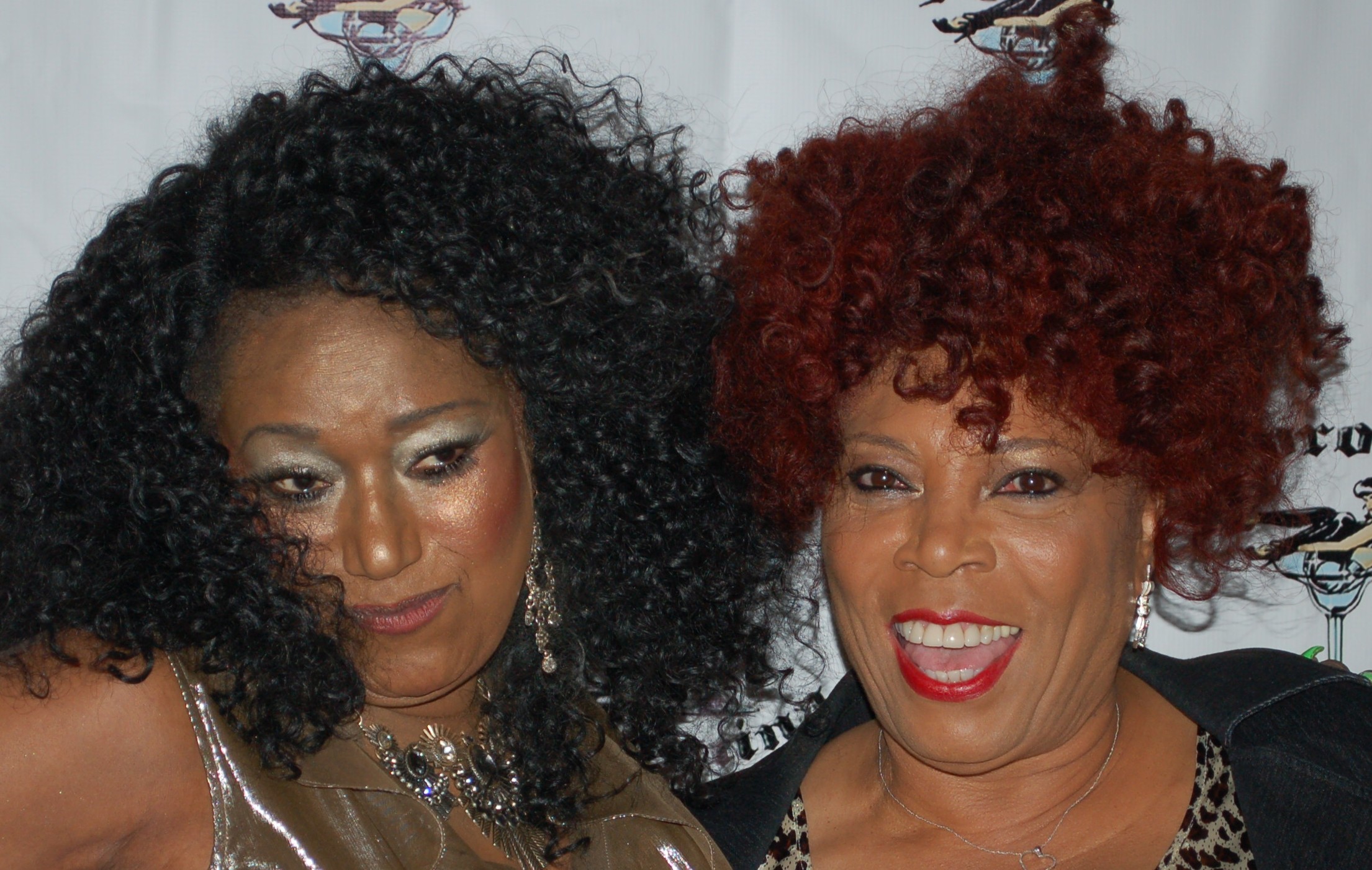 BONNIE POINTER with JESSICA WILLIAMS

Singer Bonnie Pointer Returns to Hollywood
By Manuel Esparza www.chicano-magazine.com

In the mid 70's, she thrilled us with her singing sisters as part of the Pointer Sisters with such hits as Bet You Got (a Chick On The Side), Yes We Can Can, before she was spotted and taken away from the group to sign a solo recording record deal with Motown Records as she scored her first r&b hit with Free Me From My Freedom, that put Bonnie Pointer on the charts, but it was her version of the Elgins 1966 hit, Heaven Must Have Sent You that made Miss Pointer, a disco Queen.
Let's catch up with Miss Bonnie Pointer, she is bouncing back as the singer made a rare appearance in Hollywood, at Corona Cantina, performing her all time classic dance hit Heaven Must Have Sent You, with all her fans just adoring the singer who's beauty has not vanished.
Hosted by Jackie Christie and Mandell Frazier, the Hollywood buzz was on as I spotted the Diva on the Red Carpet with non other Than disco star Jessica Williams, who went to support her Sister of Song, along with the fans of Bonnie Pointer who she spent a lot of special time with loving them right back. The star made a costume change, with a different color hair before she hit the stage, and as singer Jessica Williams said, "She nailed it."
Dance floor excitement was provided by DJ Joe Lewis Ortiz of the LA Party Radio.
PHOTO BY SPOOKEY (c) 2015


---


You can contact this writer
Emai: manuelchicanomagazine@gmail.com



---

BACK TO CHICANO MAGAZINE'S FRONT PAGE

Copyright www.chicano-magazine.com&copy 2023 All Rights Reserved